Exterior Paint Tips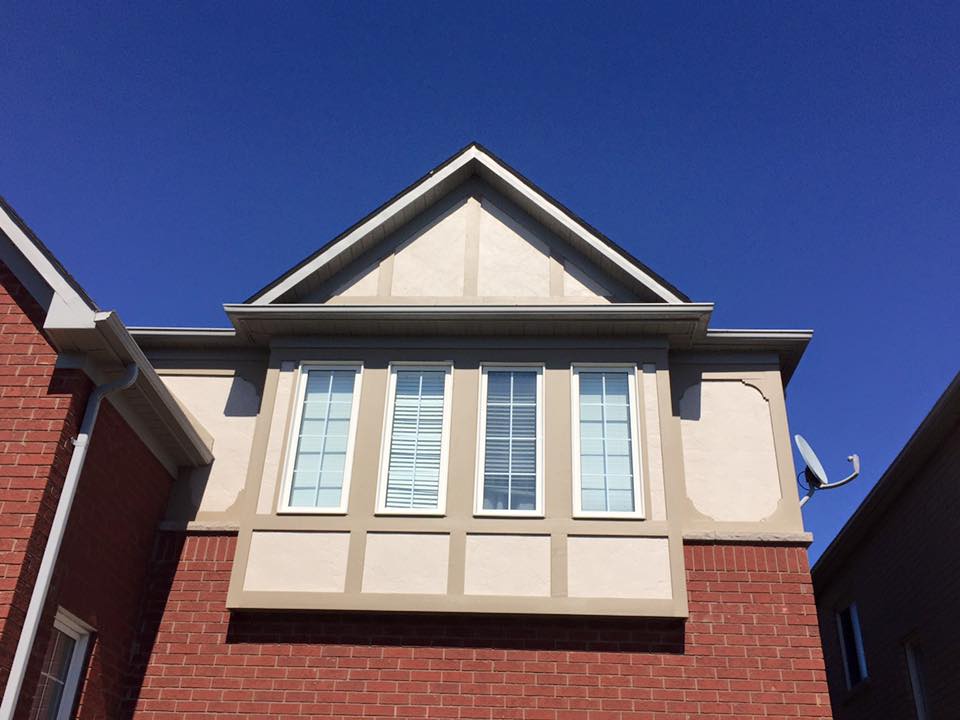 For many, a home is a sanctuary that is shared only with loved ones and friends whom we invite in. Unlike the inside of our home, the outside tells a story to each passerby. Impressions of an entire neighbourhood can be formed based on "curb appeal" which involves more than merely freshly manicured lawns. If you have recently purchased a home, think about the emotions you felt when you drove up to a home with weathered exteriors and the assumptions you may have made about the interior.
It is easy to neglect the exterior of our home, especially in Canada, where we are at the mercy of ideal weather conditions to complete a project. As we step into spring, the promise of warmer weather lies ahead which means it is now the perfect time to plan your exterior paint project.
Here are 3 easy tips to spruce up your home exterior this year:
Preparation is key- Whether you are painting exterior windows and trims or a deck, make sure you take the time to clean all dust, chalk and mildew. Ensure you allow sufficient time for the surface to dry prior to applying paint.
Work around the environment- Unlike interior paint projects which are not impacted by the season, exterior surfaces need to be planned according to the weather and external environment. Ideal temperature for exterior paint projects is 21-28 degrees Celsius. Also check the forecast for rain and humidity and allow at least 2 days post-rain to start your project.
Prioritize- It can be tempting to refresh the entire exterior of our home. However, if you are selling your home and looking for a quick and cost-effective way of sprucing up the exterior, painting your front door and garage door can add curb appeal without breaking the bank.
What exterior paint projects are on your 'To-Do' lists this year? Until next time, 'Be Good to Your Home!'
Noble Home Improvement
(647) 325-HOME ~ [email protected]
First Impressions- Exterior Paint Tips