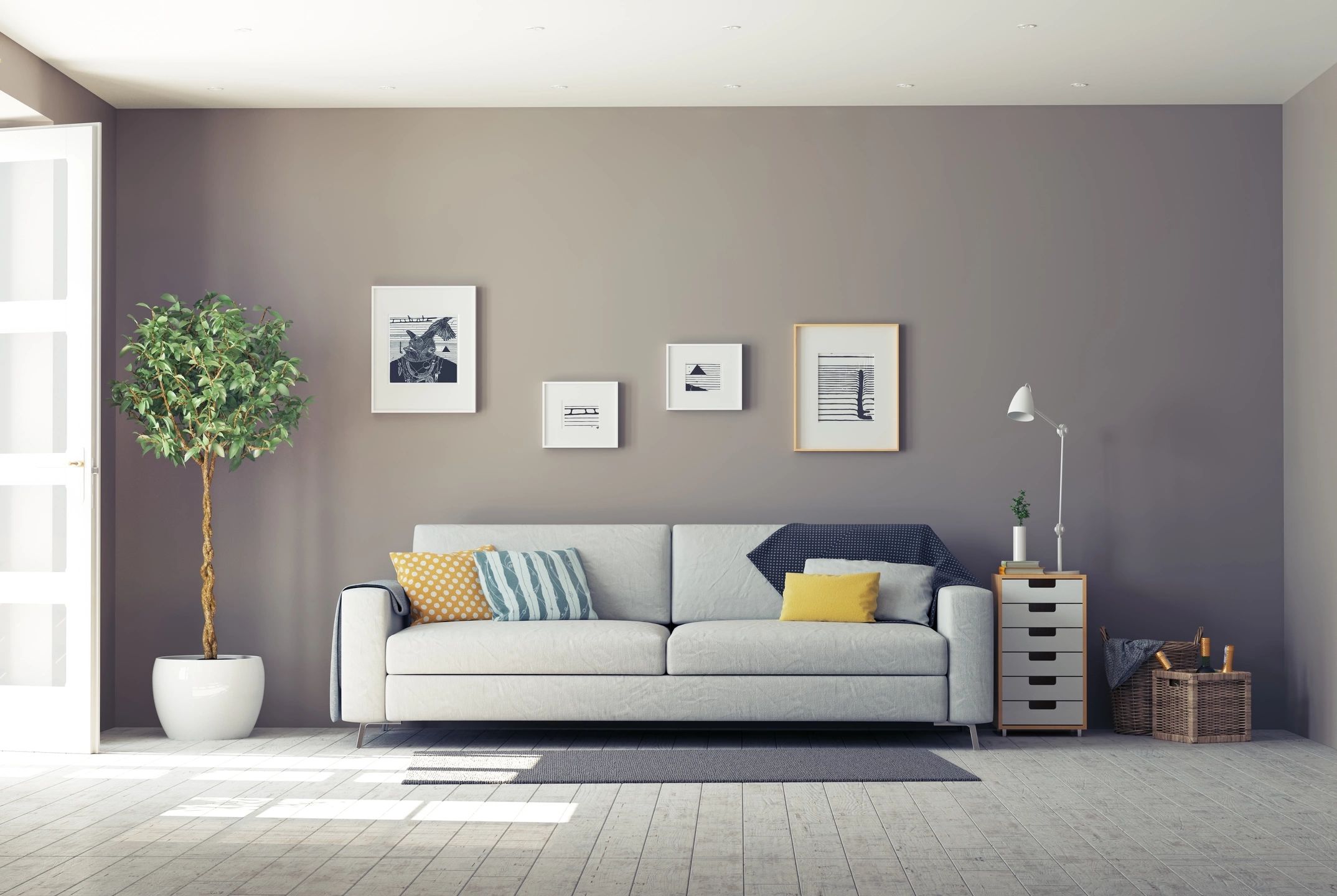 Whether you are personalizing your new purchase, or simply freshening up the look of your favourite room, paint is a cost-effective way to add an impact to your home.
Selecting a new paint colour can be exciting, like stepping foot in a candy store. Colour possibilities are boundless; you are sure to find something that will appeal to your unique taste.
The process can be overwhelming at the same time. Especially when you must take into account how your paint colour will compliment your furniture, and vice versa, and the general look and "feel" you are trying to create.
Whether you are selecting one paint colour for a room, or your entire home, or selecting multiple paint colours to personalize each space, here are 3 tips to consider before committing to a paint colour.
Don't purchase without testing. Shade cards and online colour galleries are great to provide a general idea of the colour. However, don't invest in gallons of a paint colour without purchasing a small sample can and testing it out on various parts of your room. Note that the same paint colour will look different in different parts of your home depending on natural lighting, furniture, accessories and other elements.
Invest in high quality paint. Let's face it. Home improvement projects are an investment. You get what you put into it. It can be easy to settle for a cheaper paint quality especially if you are selling your home. However, always remember that buyers are particular, and it would be a shame to lose interest because of paint quality. If you are already doing it, do it right. Invest in a high-quality paint finish. We recommend Sherwin Williams and Benjamin Moore. Be sure to select the right finish based on the room.
Get help. While a DIY paint project sounds tempting, the reality is not everyone is skilled when it comes to painting a wall. Even when it comes to selecting a paint colour, we recommend hiring a colour consultation expert who can assess your home, furniture and understand the look you are trying to create. If you want a clean, finished paint project, hire an experienced and skilled painter. Leave the stress and hard work to them, and you can enjoy the views.
We hope you found these tips helpful. Until next time, 'Be Good to your Home!'
3 tips to consider before selecting paint for your next project.